Click HERE to listen/order on bandcamp
---
A return to mellotron and berlin school instrumental electronics. No guitars were used on this album. 73 and a half minutes of relaxation music, which is as much as a CD can hold without bursting.
---
label: Terrainflight TF020
release date: 5th Jun, 2023
track listing:
sunlight kisses on forest floor 17:36
it could be paradise 10:26
mysterious cave of eternal theta 16:22
delta wave dreamer 18:33
mellotronication (live) 10:35
dave pearson: keyboards, sequencer programming
artwork: angiewoman / stable diffusion AI
all composing, mixing and mastering in the digital domain at terrainflight hungary
between apr 2023 and jun 2023
written & produced ©℗ 2023 by dave pearson
thanks: my wife and family, and everybody else who has helped to encourage and support my music over the years
contacts:
terrainflight: info@terrainflight.com
dave: https://www.computerchemist.com
---
Reviews
John Shanahan – Hypnagogue
Here's my short review: This is the balls.
Here's the slightly more eloquent version: Here comes Computerchemist, long-time standard bearer for the Berlin School style, waving his latest offering, "Mysterious Cave of Eternal Theta." This time around it's a deeply hypnotic blend of precisely pulsing sequencer lines and floating melodies Dave Pearson coaxes out of his Melllotron. Across five tracks the feel is light and dreamy, the kind of stuff that carries you off while you're listening and you don't mind at all. Classic flute and string sounds pair with long vocal pads, the sequencer's cadence adding the right touch of gentle vibrancy. Vibraphone tones bring a Calypso-adjacent playfulness to "It Could Be Paradise," the most energetic (albeit softy so) stretch on the album. Notably absent, though not at all affecting the experience, are Pearson's usual fiery guitar solos. Though I love them, I think he's made the wise choice to let this blend work its own subtle, soothing magic. "Mysterious Cave of Eternal Theta" is Computerchemist at his most loop-worthy; it's nice to just cruise through this latest exploration over and over.
John Shanahan, Hypnagogue Podcast, 6th June 2023
---
Jerry Kranitz

Soundtrack to my Thursday morning work day is Dave Pearson's new Computerchemist set titled 'Mysterious Cave Of Eternal Theta'. Do you like Berlin school space electronica? Do you like Mellotrons? Do you like early Tangerine Dream/Klaus Schulze? A wonderful drifty floaty dreamy cinematic journey through Spaaaaaaaaace!
Jerry Kranitz, 8 June 2023
---
Paul Baker – Soundscapes

So, when asked to do a quick review of the new release from Computer Chemist, with the hint that the new album titled 'Mysterious Cave of Eternal Theta' was Berlin School, I responded, yes of course, thinking, this will be easy!

Well it wasn't, it isn't, I'm typing while listening and I'm still wondering where to start! I suppose the beginning would be a good place. "Sunlight Kisses on a Forest Floor (Slight Return)" opens the album and 'bounces along' at a merry pace. The music spreads out, evolves into a wider sonic picture with mostly light, which would of course fit the title. The music has depth, but not too much, it allows each layer to breathe and coax you further to the musical montage. Flowing, sweeping, calling in a strange but wonderful way.

Sorry to wax lyrical, but this album does tick so many boxes. Each track has it's own life, it's own destiny and each takes you on a journey to where ever you want to go.

Let's take the title track, has the name would suggest this starts mysteriously, hauntingly almost but there is steady rhythm in the back ground and this begins to build, quietly creeping up on your senses, until the music launches out into a more powerful and, dare I say, threatening mood. Changes in rhythm altering the atmosphere and feel of the music. The track then blossoms out into a true festival of sound, more light than dark, an enchanting, engaging soundscape, before gently settling the listener back down, ready for the next musical interlude on the journey.
"Delta Wave Dreamer" continues in the same vein, well almost, this one 'rocks' along, (is Berlin School Electronic type music allowed to rock?), well I think this tune does and it sounds simply marvellous!
I had preconceptions about the closer "Melotronication", these were wonderfully undermined by the most 'romantic' and peaceful, but still dramatic, track on the album. One to settle back and enjoy after 'one of those days' that we all have from time to time.

Overall there is really only one short phrase I can use to sum up the album, "simply marvellous".
Paul Baker, Soundscapes, 18 June 2023
---
Alfred Arnold – EMpulsiv.de (EN)

On his last albums, Dave Pearson showed himself more from the rocking side and explored in his laboratory where the interface to EM lies. With his latest work, he has traveled a few years further into the past – to the time when a Berlin trio preferably filled an entire LP side with one track. Accordingly, the five tracks on "Mysterious Cave of Eternal Theta" are all over the ten-minute mark and fans of sequences and classic Mellotron sounds will get their money's worth. On closer inspection, however, one is pleased to discover that a musical formula from past decades was not simply cooked up here. If the sequence in the beginner is more rhythm than sequence, the chemist shifts down a gear in the following tracks. He varies the elements and moods so that it doesn't become monotonous even over the long tracks. That gives the arc of suspense that you can think up a story about and that I appreciate so much on an album. It's also the reason why I almost never listen to music in 'shuffle mode'. Fans of classic 70s sounds can jump into Dave's new album without hesitation. Everything you need for a little trip back in time is here. You're more than welcome to do it more than once.
Alfred Arnold, EMpulsiv.de, 14 June 2023
---
José Luis Martinez Arilla – Descubre LA CAJA DE PANDORA (EN)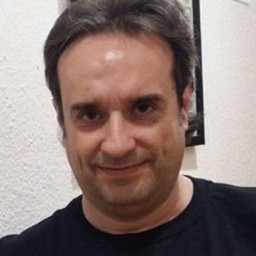 The time machine that is the music of Computerchemist, this time recovers classic sounds on keyboards and sequencers, taking us directly to transit through monolithic astral spaces based exclusively on the Berlin school that sheltered electronics in the seventies. Computerchemist takes up with nobility and force the witness of the disappeared Edgar Froese and Klaus Schulze to continue writing beautiful pages in the sacred book of soaring music. We immerse ourselves, with this marvellous work, in a melodic space filled with a mysterious warmth that captivates the listener. And he does it not only because of those extensive musical tours full of arcane beauty, not even because of the massive use of the mellotron that provides the themes with great dramatic tension, but because of Dave Pearson's ability to narrate emotional states in environments that only he knows how to generate.
Dave works like a delicate goldsmith of the instruments to refine and serve as a bridge between those sound universes of the last century and today. And he does not do it as a tribute to classic formations, but as a cult that must be cared for and expanded without complexes.
The result is an exercise in classic and beautiful continuity, tinted with melancholy, which explores the multiple possibilities of a music that opens the frontiers of the mind to leave the cathedral spaces and open a window that immerses us in a universe of sensations and artistic essences. A masterpiece of the genre, without a doubt.
José Luis Martinez Arilla, Descubre LA CAJA DE PANDORA, June 21, 2023
---
Bruce Gall – Atmospheres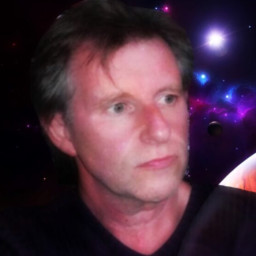 Here's my wee tuppence worth on computerchemist's new album. It's bloody marvellous!
That's not all… it's a return to the unadulterated classic EM from Dave Pearson with long-form tracks of, at times, drifting, hypnotic sequences and, at other times, very rhythmic vintage Mellotron passages (although the magnificent 'tron is evident throughout which will be heaven to most of us who love the sounds from this incredible instrument). At over 70 minutes long with tracks ranging between 10 and 18 minutes you might expect the tracks to be quite similar but that's not the case as each composition takes on a different tempo but in general this album portrays the softer, mellow side of 70's-style EM. Mellotronitastic! 🙏🎹
Bruce Gall, 30 June 2023
---
Nickie Harte Kelly – ProgRock.com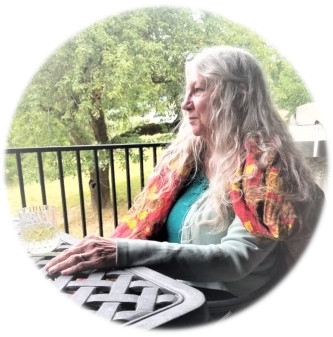 Going solo here, Dave Pearson brings us space and ambient electronica. The lack of the almost obligatory NASA voice transmission clip, so often heard in space music, makes it supremely easy to do just what this music is meant for, to lose oneself in it, and unapologetically so.
Dave stretches out with all epics here, and they are perfect to spend some time letting your mind take you where the music wanders, as they gradually unfold. Favorite track: 'It could be paradise'.
Nickie Harte Kelly, Nickie's Niches 18, ProgRock.com, July 2023
---
Michael Shipway – Sequences Podcast

With such an admirable history of Prog-rock recordings, this latest release from Computerchemist does not tread safe ground with more of the same but in fact delivers a superb collection of Berlin School style tracks using sequences, Mellotron sounds and atmospherics from that genre.
Well known strings, flutes and choir sounds abound throughout the tracks but are all given a fresh approach by the melodic and atmospheric nature of each track, each of which is meticulously recorded to give a great listening experience.
In a typical Berlin School style, all five tracks are lengthy, with the shortest weighing in at ten and a half minutes and the longest at over eighteen. Due to the clever variation of sequences that evolve in many ways during the tracks, they never become tired and also leave room for some more ambient passages, especially when the sequencers are not active at all.
Overall, this is a great example of the Berlin School style of EM, building the rhythmic elements with traditional style sequences rather than drums and the massive sounds of the Mellotron providing background strings and choirs, as well as lead sounds for some of the nicely executed melodic content.
This may be a change of direction for Computerchemist, but the quality of the music remains of the highest order.
Michael Shipway, Sequences Podcast, 5 July 2023
---
Stephan Schelle, musikzirkus-magazin (EN)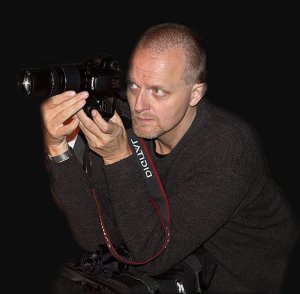 Computerchemist is Dave Pearson's electronic music project. His latest work is called "Mysterious Cave Of Eternal Theta" and is available through Bandcamp. The album features four studio recordings and one live track with running times that all hit the ten-minute mark. As he says himself, the music on the album is again more inspired by the "Berlin School". Dave has also decided to do without his guitars this time and to devote himself entirely to electronic sounds.
The album starts with the 17:36 minute "sunlight kisses on forest floor". Pulsating, synthetic rhythms start the track, which after about a minute gets a Mellotron-like melody line, which points in the direction of the "Berlin School" but sounds completely different. This is due to the rhythmic elements and the additional interspersed pads. The track has an atmospheric density and lets your thoughts float away.
It's hard to believe that the 10:26 minute track "it could be paradise" is the shortest on the album. It begins very gently with wonderful up and down pads on which a Mellotron-like melody line is then laid. After a good one and a half minutes, a very nice, melodic sequencer rhythm comes up. Dave builds up a wonderful mood here, which is then joined by another lead synth voice from minute three. A track that picks up the spirit of the "Berlin School" and carries it into its own vastness. For me, this track is one of the highlights of the album.
The 16:22 minute title track is in third position. According to the title, the piece begins quite mysteriously and after a little more than a minute, sequencer rhythms and gentle Mellotron harmonies dance around each other. Then a gentle melody line comes up, reminiscent of early Tangerine Dream or Klaus Schulze. As conveyed in the "Berlin School", the structures and sounds only change very slowly, which develops a very relaxed atmosphere. This is very well done.
The longest track on the album is entitled "delta wave dreamer" and has a playing time of 18:34 minutes. After a gentle introduction to the track, a sequencer rhythm comes up after a good minute, which gains pressure after a little more than three minutes through further rhythmic elements. Dave creates a strong hypnotic atmosphere that spreads like a mantra.
The last 10:35 minute track "mellotronication" is – as stated – a live recording. Unfortunately, the information does not say where it was recorded. The title pretty much says it all, as this is a wonderful track dominated by the mellotron sound. Wonderfully harmonious surfaces, which are accompanied by a gentle melody line, float through the room here.
With "Mysterious Cave Of Eternal Theta", Dave Pearson aka Computerchemist has released an album in which he moves for long stretches in the rooms of the "Berlin School". It creates a hypnotic atmosphere that you can immerse yourself in.
Stephan Schelle, musikzirkus-magazin, July 2023
---
Juergen Meurer, betreutesproggen.de (EN)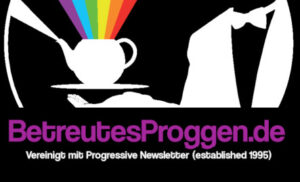 The Bandcamp page of the Brit Dave Pearson, who lives in Hungary, states that he would like to return to the Berlin school EM with the current album "Mysterious Cave of Eternal Theta". And that includes extensive use of the good old Mellotron. So it is right! Bravo! An excellent idea.
But it's not like his previous albums, like the collaboration with radioray, were bad. No, not at all. But he's returning to one of his core competencies here, and that's the type of electronic music heavily influenced by the Berlin School. And as already announced, the Mellotron clearly plays a dominant role on this album, which is very present on every track. Strings, choirs, flutes – everything included. It's not for nothing that the last track, which by the way is a live recording, is called 'Mellotronication'.
All five tracks exceed the mark of ten minutes, sometimes quite clearly, so that you get a total running time of almost 74 minutes. And these will bring real joy to the Mellotron fan, that's for sure. And the fact that there is a Greek letter in the album title does not appear to be a coincidence to the writer, because the atmosphere on this Theta album is clearly reminiscent of an Epsilon album, namely Edgar Froese's "Epsilon in Malaysian Pale". The overall sound is very warm and the sequences are used very skilfully and mostly radiate calmness rather than nervous hustle and bustle, so that overall a very relaxed but highly intense electronic album came out of it, on which Pearson, contrary to other custom, did not use any guitars. A truly great EM album that can be recommended to the genre without hesitation. Not only that, it's among the best new releases this year on the EM scene.
The tracks in detail (since each track deserves a mention):
1 – Sunrise kisses on forest floor (17:36)
2 – It could be paradise (10:26)
3 – Mysterious cave of eternal theta (16:22)
4 – Delta wave dreamer (18:33)
5 – Mellotronication (live) (10:35)
Rating: 13/15 points
Juergen Meurer, betreutesproggen.de, July 17, 2023
---
Sylvain Lupari – Synth&Sequences (EN)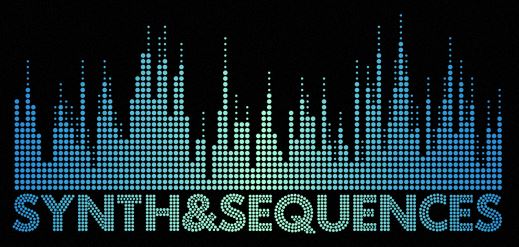 A lot has been written about Computerchemist's latest album. The comments on social networks are dithyrambic. So, I discovered this album with my ears won in advance. A trap in many cases…but not here! MYSTERIOUS CAVE OF ETERNAL THETA is a fabulous journey into the Berlin School of yesteryear. Dave Pearson manages to raise the hairs of passion and give us those shivers associated with the first times we discovered the music of Tangerine Dream. And the reason? A massive use of the mellotron, in symbiosis with the sequenced minimalist rhythms that Computerchemist subtly modulates. It scatters those mythical banks of mist, layers of voices as celestial as chthonian, harmonious solos with beautiful fluty harmonies, orchestrations and cinematic Luciferian ambiences that are specific to the musical genre of the mythical German trio. In short, a splendid album that has everything to please die-hard Berlin School fans.
Sunlight Kisses on Forest Floor opens with a classic electronic rhythm movement. The structure gives a vague impression of zigzagging with its rhythm that hops and vibrates from ear to ear, fluidly alternating the impact of chords whose bass tone is coated with a rubbery texture. An arpeggio inserts itself into the mathematics of the rhythm. Its asynchronous leap creates a vague rhythmic melody that stands out from the rhythm yet is in symbiosis with it, creating a modulation that is instantly seductive. Dave Pearson deploys the strategies of the mellotron on his new album from the very first minute by letting float a cloud of orchestrations from which the air is dominated by an enchanting flute. It chant is flirting with Middle Eastern harmonies, alternating between celestial voices clouds and gothic haze. Sometimes nostalgic, sometimes chthonian, the mellotron multiplies its presence with some nice variations in its emotions and even manages to give us a few doses of chills. It takes on a more poignant and intense character towards the end of the track, which has survived on the same rhythmic pattern from the very first second of Sunlight Kisses on Forest Floor. Without doing a simple copy-paste, we find on this first title all the ingredients that will build and adorn the next 58 minutes of MYSTERIOUS CAVE OF ETERNAL THETA.
The mellotron and its metallic haze are opening It could be Paradise. The flute immediately brings out its melancholy air, with a chant that floats and meanders over layers of monastic voices and of shady mist, creating a rather gothic ambience. A melody strummed on a stringed instrument texture, such as acoustic guitar or harp, rises from the 90th second. This tandem of flute and strings clings to a pulsating bass line. The impact makes the ambiences resonate where the voices and the mist, now orchestral, raise their emotional intensity a notch. The sequence of acoustic chords turns into one of melodic rhythm, twirling in a hypnotic spiral and flirting with the essences of Tangerine Dream from the days of Legend or Underwater Sunlight. In a good mix of ambient rhythm and celestial ambience, the title track offers a very Froese rhythm with a heavy, slightly resonant structure that trots along in short zigzags. It's the mellotron that gives the track its charm with banks of fog singing with an emotive acuity. Delta Wave Dreamer follows the tangent of the minimalist rhythms that leap from their rubbery textures in this very good Computerchemist album. Structured by two lines, one bouncing and the other oscillating, the rhythm beats in suspension in the broad layers of mellotron, which scatters clouds of orchestral and sleep-inducing mists, of chthonian voices and of fluty harmonies with sometimes sharp tones. Mellotronication (live) is a purely atmospheric track, recorded on a single take. Layers of sizzling fog invade our ears with modulations, sometimes emotive, that structure a slow ambient rhythm which is ideal for bedtime.
MYSTERIOUS CAVE OF ETERNAL THETA deserves all the praise and positive reviews it has received. It's been a while since I've heard Computerchemist's electronic music. Volcan Dreams seduced me enormously 4 years ago. Between 2019 and this year, Dave Pearson's project has lined up a series of albums where he picks and chooses between one style and another. Here, he returns to the Berlin School that so seduced us in 2019. The rhythms may be more restrained, but the mellotron is immensely poignant. This is the heart of an album that is sure to win over Dream aficionados and, above all, Edgar Froese fans. A must-have in 2023!
Sylvain Lupari (July 21st, 2023) ****½ – SynthSequences.com
---
Andrey Klimkovsky – NEANE Records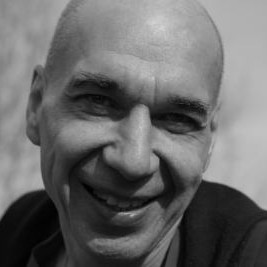 Under the pseudonym "Computerchemist" performs Hungarian electronic composer Dave Pearson. The Greek letter "Theta" appearing in the title of the album, apparently, means Theta-waves of the human brain, which begin to be generated in a special borderline state in which we are no longer awake, but have not yet completely fallen into sleep. The article of the famous music reviewer Sylvain Lupari prompted me to research this album. If Sylvain writes about something, it is most likely interesting, and most often it is a very worthy job. But, of course, it is always better to get your own opinion than to be content with the opinion of the best expert.
Dave Pearson began to show himself in the field of music in the distant 80s of the last century. But he approached the creation of his own conceptual electronic albums only at the beginning of this century, using only virtual synthesizers (maybe this meaning is embedded in the name of the musical project?) And occasionally an electric guitar. Over time, Dave began to enrich his electronic compositions with analog synthesizers, and in the album of 2023 — «The Mysterious Cave of Eternal Theta» — the famous Mellotron creates the basic sound palette — the forerunner of sampling technology, in which the sound of classical instruments was reproduced from magnetic tapes — set in motion by playing the keyboard. Mellotron could not reproduce with absolute certainty the sound of violins, choirs and wind instruments, but this instrument went down in history as a source of original-sounding timbres that create a special state of music perception for the listener. It was with its sound that the Mellotron inspired so many musicians over the years. In particular, Jean Michel Jarre used the Mellotron on his classic albums such as «Oxygene» and «Equinoxe». The use of the Mellotron in the 20s of our century is both an exquisite fetish and a challenge to modern technologies, which, for all their infinity, for some reason do not create such an attractive sound, as did the electromechanical device invented 60 years ago.
It is the Mellotron that "makes" the sound of the album «The Mysterious Cave of Eternal Theta». The album really sounds hypnotic. Of course, endless arpeggio sequences also contribute to this, but it is precisely the amorphous flights of Mellotron sounds over the rhythm section that allow it to exist within the framework of one unchangeable tonic for ten minutes or more. And it doesn't seem boring at all. On the contrary, this is exactly what fascinates. The album is designed in the style of classical electronics of the Berlin School, for which the characteristic length of the track is 10 minutes or more. And the duration of the entire release just corresponds to the capacity of one CD.
The album does not use percussion instruments, and the whole rhythm is set exclusively by electronic arpeggios — rather booming, low-frequency ones. The album does not contain high-frequency acidic sounds so beloved by the younger generation, but it is this feature that makes the sound of the album completely non-fatiguing to our consciousness. And with it you can really plunge into a special trance state in which you are on the verge of two worlds — the World of physical reality and the World of sleepy dreams.
The final track was performed live without the use of multi-channel overdubs and computer rhythms. In fact, it most clearly illustrates what the sound of the Mellotron is all about. In addition, it is in this track that harmony and melody are most beautifully revealed, which could not be manifested in the previous four tracks. And this final track is perhaps the most valuable for me. Plus, this is the exit from the "cave" — an episode that can be quite likened to a happy awakening.
Andrey Klimkovsky, facebook review in NEANE records forum, 23 June 2023
---
Audion Magazine

It's interesting that some artists tend to divide their work under various aliases for different types of music, and then there are others like Dave Pearson, aka Computerchemist, who clumps all his different styles under the one moniker. So, be it ambient, Berlin school or space rock, you have to examine the release details to know more.
This Computerchemist outing is all in the rough Berlin school and ambient field, with each of the five tracks in a different mode. The opening Sunlight Kisses On Forest Floor is extremely derivative of Edgar Froese solo work, with elements of "Epsilon" era Mellotron textures, sequences of the lighter moments on AGES, plus minor elements recalling bits of his later regular Virgin solos.
It's cleverly put together so that it doesn't exactly copy anything, but has that same feel. It Could Be Paradise also has a hint of Froese, albeit more Tangerine Dream meets Robert Schroeder territory. The title track then goes totally Tangerine Dream circa 1975-76 mode. Delta Wave Dreamer again mixes elements akin to the opening track, but on a Michael Hoenig like sequencer line and plus some stabs of hybrid flanged piano, which all then leads to a much livelier beat/sequence, adding further flutey and choral Mellotron textures before the mood dies down again. Mellotronication (live) then gives us 10-minutes of purely blissful Mellotron layers and melodies.
In all, it's quite derivative, yet good with it, and certainly one of the finest releases of this genre that I've heard for a while.
Alan Freeman, Audion 75, 1 September 2023
---
Alfred Arnold – EMpulsiv.de (DE)

Auf seinen letzten Alben hat sich Dave Pearson eher von der rockigen Seite gezeigt, und in seinem Labor ausgelotet, wo die Schnittstelle zur EM liegt. Mit seinem neuesten Werk ist er ein paar Jahre weiter in die Vergangenheit gereist – in die Zeit, wo ein Berliner Trio bevorzugt mit einem Track eine komplette LP-Seite füllte. Dementsprechend sind die fünf Tracks auf "Mysterious Cave of Eternal Theta" alle jenseits der Zehn-Minuten-Marke und Freunde von Sequenzen und klassischen Mellotron-Sounds kommen auf ihre Kosten.
Bei genauerer Betrachtung stellt man aber erfreut fest, dass hier nicht einfach eine musikalische Formel vergangener Jahrzehnte nachgekocht wurde. Ist die Sequenz im Einsteiger mehr Rhythmus als Sequenz, schaltet der Chemiker in den folgenden Tracks einen Gang herunter. Dabei variiert er die Elemente und Stimmungen, so dass es auch über die langen Tracks nicht eintönig wird. Das gibt den Spannungsbogen, zu dem man sich eine Geschichte ausdenken kann, und den ich an einem Album so schätze. Es ist auch der Grund, wieso ich Musik so gut wie nie im 'Shuffle-Mode' höre.
Fans klassischer 70er-Jahre Sounds können bei Daves neuem Album bedenkenlos einsteigen. Hier ist alles drauf, was man für eine kleine Zeitreise braucht. Die unternimmt man dann auch gerne mehr als einmal.
Alfred Arnold, EMpulsiv.de, 14 Juni 2023
---
Stephan Schelle, musikzirkus-magazin (DE)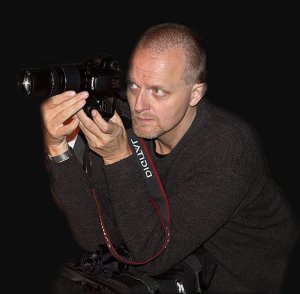 Computerchemist ist das Elektronikmusikprojekt von Dave Pearson. Sein neuestes Werk nennt sich "Mysterious Cave Of Eternal Theta" und ist über Bandcamp zu beziehen. Auf dem Album finden sich vier Studioaufnahmen sowie ein live aufgenommenes Stück mit Laufzeiten, die alle die Zehn-Minuten-Marke knacken. Wie er selbst sagt, ist die Musik auf dem Album wieder mehr von der "Berliner Schule" inspiriert. Dave hat sich darüber hinaus dazu entschlossen dieses Mal auf seine Gitarren zu verzichten und sich voll und ganz den elektronischen Sounds zu verschreiben.
Das Album startet mit dem 17:36minütigen "sunlight kisses on forest floor". Pulsierende, synthetische Rhythmen starten in den Track, der nach gut einer Minute eine Mellotron artige Melodielinie bekommt, was in die Richtung der "Berliner Schule" weist, aber doch ganz anders klingt. Das liegt an den rhythmischen Elementen und den zusätzlich eingestreuten Flächen. Der Track besitzt eine atmosphärische Dichte und lässt die Gedanken davon schweben.
Kaum zu glauben, dass der 10:26minütige Track "it could be paradise" der kürzeste des Albums ist. Er beginnt sehr sanft mit herrlichen auf- und abflauenden Flächen auf die sich dann eine Mellotron artige Melodielinie legt. Nach gut anderthalb Minuten kommt dann ein sehr schöner, melodischer Sequenzerrhythmus auf. Dave baut hier eine wunderbare Stimmung auf, in die sich ab Minute Drei dann noch eine weitere Lead-Synthstimme einbringt. Ein Track, der den Spirit der "Berliner Schule" aufnimmt und in ganz eigene Weiten trägt. Für mich gehört dieses Stück zu den Highlights des Albums.
An dritter Position befindet sich das 16:22minütige Titelstück. Dem Titel entsprechend beginnt das Stück recht mysteriös und nach etwas mehr als einer Minute tanzen Sequenzerrhythmen und sanfte Mellotronharmonien umeinander. Dann kommt eine sanfte Melodielinie auf, die an frühe Tangerine Dream bzw. Klaus Schulze erinnert. Wie in der "Berliner Schule" vermittelt, so ändern sich die Strukturen und Sounds nur sehr langsam, was eine sehr entspannte Atmosphäre entwickelt. Das ist ganz hervorragend gemacht.
Der längste Track des Albums trägt den Titel "delta wave dreamer" und bringt es auf 18:34 Minuten Spielzeit. Nach einem sanften Einstieg in den Track kommt nach gut einer Minute ein Sequenzerrhythmus auf, der nach etwas mehr als drei Minuten durch weitere rhythmische Elemente an Druck gewinnt. Dave erzeugt hier eine stark hypnotische Atmo, die sich mantramäßig ausbreitet.
Der letzte, 10:35minütige Track "mellotronication" ist – wie angegeben – eine Liveaufnahme. Wo sie mitgeschnitten wurde, ist den Angaben leider nicht zu entnehmen. Der Titel sagt eigentlich schon alles, denn es handelt sich um einen wunderbaren Track, der vom Mellotronsound bestimmt wird. Herrlich harmonische Flächen, die von einer sanften Melodielinie begleitet werden, schweben hier durch den Raum.
Dave Pearson aka Computerchemist hat mit "Mysterious Cave Of Eternal Theta" ein Album veröffentlicht, bei dem er sich über weite Strecken in den Räumen der "Berliner Schule" bewegt. Er erzeugt damit eine hypnotische Atmosphäre, in die man abtauchen kann.
Stephan Schelle, musikzirkus-magazin, Juli 2023
---
José Luis Martinez Arilla – Descubre LA CAJA DE PANDORA (ES)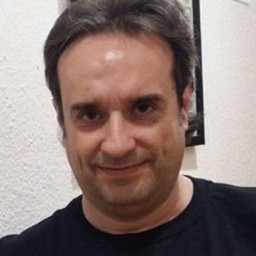 La máquina del tiempo que es la música de Computerchemist, recupera esta vez sonidos clásicos en los teclados y secuenciadores, llevándonos directamente a transitar por espacios astrales monolíticos basados, exclusivamente, en la escuela berlinesa que abrigó la electrónica de los setenta. Computerchemist recoge con nobleza y con fuerza el testigo de los desaparecidos Edgar Froese y Klaus Schulze para seguir escribiendo hermosas páginas en el sagrado libro de la música planeante.
Nos sumergimos, con esta maravilla de trabajo, en un espacio melódico lleno de una misteriosa calidez que subyuga al oyente. Y no lo hace solamente por esos extensos recorridos musicales llenos de belleza arcana, ni siquiera por el masivo uso del melotrón que proporciona a los temas una gran tensión dramática, sino por la habilidad de Dave Pearson para narrar estados emocionales en los ambientes que sólo él sabe generar.
Dave trabaja como un delicado orfebre de los instrumentos para acrisolar y servir de puente entre aquellos universos sonoros del siglo pasado y la actualidad. Y no lo hace como tributo a formaciones clásicas, sino como culto que hay que cuidar y expandir sin complejos.
El resultado es un ejercicio de continuidad clásica y hermosa, tintada de melancolía, que explora las múltiples posibilidades de una música que abre las fronteras de la mente para abandonar los espacios catedralicios y abrir una ventana que nos sumerje en un universo de sensaciones y esencias artísticas. Obra maestra del género, sin duda.
José Luis Martinez Arilla, Descubre LA CAJA DE PANDORA, junio 21, 2023
---
Juergen Meurer, betreutesproggen.de (DE)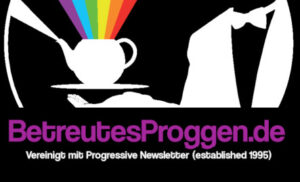 Der Bandcamp Seite des in Ungarn lebenden Briten Dave Pearson ist zu entnehmen, dass er mit dem aktuellen Album "Mysterious Cave of Eternal Theta" wieder zurückkehren möchte zur Berliner Schule EM. Und das beinhaltet gleichzeitig einen extensiven Gebrauch des guten, alten Mellotrons. Recht so! Bravo! Eine hervorragende Idee.
Es ist aber nicht etwa so, dass seine vorangegangenen Alben wie u.a. die Zusammenarbeit mit radioray schlecht gewesen wären. Nein, keineswegs. Aber er kehrt hier zu einer seiner Kernkompetenzen zurück, und das ist die Art elektronischer Musik, die stark von der Berliner Schule beeinflusst wird. Und eine dominante Rolle spielt auf diesem Album eindeutig wie bereits angekündigt das Mellotron, das auf wirklich jedem Track sehr präsent ist. Streicher, Chöre, Flöten – alles dabei. Nicht umsonst heißt der letzte Track, der übrigens eine Live Aufnahme ist, 'Mellotronication'.
Alle fünf Tracks überschreiten die Marke von zehn Minuten, zum Teil auch recht deutlich, sodass man auf eine Gesamtlaufzeit von fast 74 Minuten kommt. Und diese werden dem Mellotron-Fan eine wahre Freude bereiten, so viel ist sicher. Und dass im Albumtitel ein griechischer Buchstabe vorkommt, erscheint dem Schreiberling nicht als Zufall, denn die Atmosphäre auf diesem Theta-Album erinnert ganz eindeutig an ein Epsilon-Album, nämlich Edgar Froeses "Epsilon in Malaysian Pale". Der Sound ist insgesamt sehr warm und die Sequenzen sind sehr geschickt eingesetzt und strahlen meist eher Ruhe als nervöse Hektik aus, so dass insgesamt ein sehr entspanntes, aber höchst intensives Elektronik Album dabei herausgekommen ist, auf dem Pearson übrigens entgegen sonstiger Gepflogenheiten keinerlei Gitarre eingesetzt hat. Ein wahrlich tolles EM-Album, das an dieser Stelle dem Genre Freund bedenkenlos empfohlen werden kann. Nicht nur das, es gehört zu den besten Neuveröffentlichungen dieses Jahres in der EM-Szene.
Die Titel im Einzelnen (da jeder Track eine Erwähnung wert ist):
1 – Sunrise kisses on forest floor (17:36)
2 – It could be paradise (10:26)
3 – Mysterious cave of eternal theta (16:22)
4 – Delta wave dreamer (18:33)
5 – Mellotronication (live) (10:35)
Bewertung: 13/15 Punkten
Juergen Meurer, betreutesproggen.de, 17. Juli, 2023
---
Sylvain Lupari – Synth&Sequences (FR)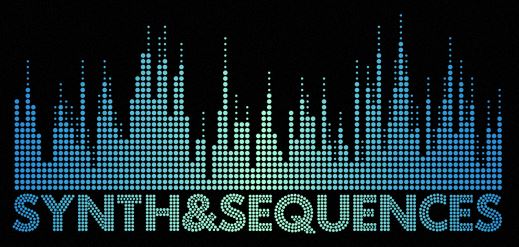 On dit beaucoup de bien sur ce dernier album de Computerchemist. Les commentaires lus sur les réseaux sociaux sont dithyrambiques. Je découvrais donc cet album avec des oreilles gagnées d'avance. Un piège dans bien des cas…mais pas ici! MYSTERIOUS CAVE OF ETERNAL THETA est un fabuleux voyage dans le Berlin School d'antan. Dave Pearson réussit à soulever les poils de la passion et à nous donner ces frissons liées aux premières fois qu'on a découvert la musique de Tangerine Dream. La raison? Une utilisation massive du mellotron qui est surtout en symbiose avec les rythmes minimalistes séquencés que Computerchemist module en subtilité. Il y disperse ces mythiques bancs de brume, ces nappes de voix autant célestes que chtoniennes, des solos harmonieux aux belles harmonies flutées, des orchestrations et des ambiances lucifériennes cinématographiques qui sont propres au genre musical du mythique trio Allemand. Bref, un très bel album qui possède tous ces atouts pour plaire aux fans purs et durs du Berlin School.
C'est avec un mouvement de rythme électronique classique que débute Sunlight Kisses on Forest Floor. La structure donne une vague impression de zigzaguer avec son rythme qui sautille et vibre d'une oreille à l'autre, alternant avec fluidité l'impact des accords dont la tonalité basse est revêtue d'une texture caoutchouteuse. Un arpège s'insère dans la mathématique du rythme. Son saut asynchronique créé une vague mélodie rythmique qui ressort du rythme tout en étant en symbiose avec celui-ci, créant ainsi une modulation qui séduit instantanément. Dave Pearson déploie les stratégies du mellotron dans son nouvel album dès la 1ière minute en laissant flotter un nuage d'orchestrations dont l'air est dominé par une flûte enchanteresse. Son chant flirte avec des harmonies du Moyen-Orient et alterne en nuage de voix célestes et en brume gothique. Tantôt nostalgique et parfois chtonien, le mellotron multiplie sa présence avec de belles variations dans ses émotions et parvient même à nous procurer quelques doses de frissons. Il revêt un caractère plus poignant et plus intense vers la finale du titre qui survit sur le même rythme depuis la seconde un de Sunlight Kisses on Forest Floor. Sans faire un simple copier-coller, nous retrouvons sur ce premier titre tous les ingrédients qui construiront et orneront les 58 prochaines minutes de MYSTERIOUS CAVE OF ETERNAL THETA.
Le mellotron et sa brume métallique ouvre It could be Paradise. La flûte fait aussitôt entendre son air mélancolique avec un chant qui flotte et serpente les nappes de voix monastiques et de brume ombragée d'une ambiance plutôt gothique. Une mélodie grattée sur une texture d'instruments à cordes, genre guitare acoustique ou harpe, s'élève dès la 90ième seconde. Ce tandem flûte et cordes s'accroche à une ligne de basses pulsations. L'impact fait résonner les ambiances où les voix et la brume, devenue orchestrale, augmente d'un cran leurs intensités émotives. La séquences des accords acoustiques en devient une de rythme mélodique qui virevolte en une spirale hypnotique tout en flirtant avec les essences de Tangerine Dream du temps de Legend ou encore Underwater Sunlight. Dans un bon mélange de rythme ambiant et d'ambiances célestes, la pièce-titre offre un rythme très Froesien avec une structure lourde et légèrement résonnante qui trottine en effectuant de courts zig-zags. C'est le mellotron qui fait le charme du titre avec des bancs de brume qui chantent avec une belle acuité émotive. Delta Wave Dreamer suit la tangente des rythmes minimalistes qui bondissent de leurs textures caoutchouteuses dans ce très bon album de Computerchemist. Structuré par deux lignes, une bondissante et l'autre oscillante, le rythme bat en suspension dans les larges nappes de mellotron qui y disperse des nuages de brumes orchestrales et endormitoires, des voix chtoniennes et des harmonies de flûtes aux airs parfois acuités. Mellotronication (live) est un titre purement atmosphérique qui a été enregistré en une piste. Les nappes de brouillard grésillant envahissent nos oreilles avec des modulations, parfois émotives, qui structurent un lent rythme ambiant idéal pour faire dodo.
MYSTERIOUS CAVE OF ETERNAL THETA mérite les nombreuses éloges et critiques positives qui circulent sur le net. Ça faisait un bail que j'avais pas entendu la musique électronique de Computerchemist. Volcan Dreams m'avait énormément séduit il y a 4 ans. Entre 2019 et cette année, le projet de Dave Pearson a aligné une série d'albums où il butine dans un style et un autre. Ici, il revient à ce Berlin School qui avait tant séduit en 2019. Si les rythmes sont plus sobres, le mellotron est en revanche immensément poignant. C'est le cœur de cet album qui saura séduire assurément les aficionados du Dream et surtout de Edgar Froese. Un incontournable en 2023!
Sylvain Lupari (July 21st, 2023) ****½ – SynthSequences.com
---