---
"Hawk Nuts should lap it up!"
A prog / spacerock album collaboration with vocalist/musician RadioRay who has played with Alan Davey's "The Psychedelic Warlords".
Label: Terrainflight TF016
Release Date: September 29, 2021
Track listing:
one bird of prey 11:20
only the dead can see 10:37
urban angels 10:36
trylithium tears 07:06
crashing cars 09:20
masks 26:46
ray sutton: lyrics, melodies & vox (1-5)
dave pearson & ray sutton: lyrics, melodies & vox (6)
ray sutton: flutes (2,3,6), xaphoon & cajon drum (6)
dave pearson: synths, acoustic & electric guitars, bass, drum and sequencer programming

all composing, production and mastering in the digital domain at terrainflight hungary between apr 2021 and aug 2021 by dave pearson
ray's parts recorded in his studio in the uk
cover collage by dave pearson based on original photo from pxfuel.com

all tracks ©℗ 2021 by ray sutton & dave pearson

dave thanks: my wife and family, and everybody else who has helped to encourage and support my music over the years
ray thanks: dedicated to all those who travel great journeys in their own boneships

contacts:
terrainflight: info@terrainflight.com
dave: computerchemist.bandcamp.com
ray: radiorayisdead.bandcamp.com

---
Reviews
Paul Baker, Soundscapes

So, when Mr. Computerchemist (Dave "The Rave" Pearson), said, "Hey Paul, I've done this album with this great guy and it sounds good, flute on it and everything, oh, and we're giving it away," I was intrigued.
Ray Sulton a.k.a. RadioRay is the partner in rhyme here, anybody with the credentials of "Former fighter pilot and lead vocalist at Psychedelic Warlords Hawking Space Ritual 40th Anniversary", who combines this background with computerchemist's music must be worth a listen, eh?
The straight forward answer is, YES! The final result can only be described as 'simply marvellous'.
Don't think, for one second, that this is a 'copycat' album, although there are very clear references, there is an intriguing blend of electronic, psychedelic, full on rock, space rock, even a sprinkle of prog rock and a dash of flirtatious flute, all combining to make a unique sound that doffs its cap to times gone by, but is most certainly for today!
Moody, triumphant, dark but with light, (err does that make sense? Ed!). Soaring soundscapes of "One Bird of Prey" open things up, driving drums, layers of keyboards and expansive guitar, with the occasional 'widdly effect' leaning towards aforementioned band!
Dark and moody is the feel of "Only The Dead Can See", well it would be, wouldn't it?
Full on rock opening of "Urban Angels" opens out into an expressive, expansive blend of numerous styles without ever becoming "muddy" or losing momentum and musical intrigue. Try not tapping your toes to this one!
"Trylithium Tears" continues the flow of the album, some quieter sections here and Ray's vocals take on an even more expressive feel.
"Crashing Cars" has a blues feel, is there such a thing as psychedelic space rock blues? Well, there just could be now!
Epic closer and title track 'Masks' has a slightly political message, possibly, or it could just be an observational piece looking back at the recent crisis, it's for you to decide. Again, dark & light musically, dark lyrics, but the changes in the music lift this track well and truly into the stratosphere. There is more of a hint of computerchemist's more electronic background here, a hint of maybe Berlin School, but not quite, it is however given the usual 'Chemical Overhaul'.
All in all, if you like Hawkwind, Ozric Tentacles, Gong, or are just a general fan of spacerock, krautrock, progressive rock or electronic rock, (yes, the influences are all there!), then this is for you and it's free, what more do you want. Well, it is free so long as you donate a few quid to a charity or worthy cause of your choice instead of paying for it.
Well worth a place in anybody's collection.
Thanks computerchemist & RadioRay, may it raise millions for charity!
— Paul Baker, DJ on Soundscapes – Radio Tamworth, 03 Oct 2021
---
Audion Magazine

Actually by Computerchemist ft. Radioray, that's: Computerchemist aka Dave Pearson and Radioray aka Ray Sutton. This release is apparently a big departure from previous Computerchemist releases said to in the Berlin school synth music vein.
Well, this album certainly isn't synth music. Actually, the album opens with one of the closest rip-offs I've heard of Hawkwind for some years, in fact since I saw Spacehead 20 years ago. 'One Bird Of Prey' could quite easily have been a left-over Hawkwind in the mid 1980s, albeit with a slightly more techno vibe. 'Only The Dead Can See' keeps on in the space-rock type of vein, and opens with a lethargic beat, Mellotron strings and a narrator, and is again a touch Hawkwind like. That's followed by two more high energy Hawkwind type tracks, each with a different angle on the style. But, with track 5, 'Crashing Cars', it's all change with something that reminds me more of someone like Alice Cooper. Hawkwind styling returns again in the final track, the 26 minute opus 'Masks' which manages to sustain interest throughout its length quite well.
Of course, if you don't like the idea of someone copying Hawkwind and giving it a more trendy vibe, then MASKS won't be for you. Even I found some of it a mite plodding. But, I get the impression that many out there will lap it up!
— Alan Freeman, Audion 66, Friday 20 November 2021.
---
Rob Gould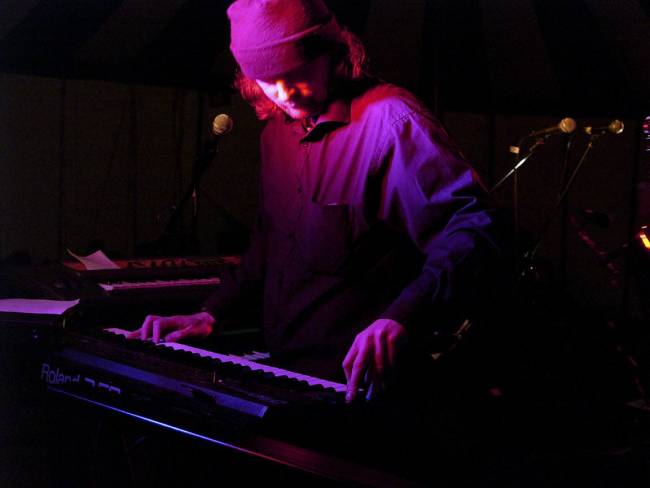 Hi Dave! I've been able to give Masks a whirl this morning while at work in Castleton in my little shop. Had to use my crappy kindle, so couldn't get the best sonics.. however, I very much enjoyed it.. I hope you don't find Hawkwind comparisons too irksome, but you've definitely captured the "spirit of the age". And if it were still a thing (maybe it is), I would expect one or two of the tracks to be accepted on a 'Hawk Friends and Relations' compilation.
I particularly liked Crashing Cars, which, I guess is the least Calvert, Moorcockian, Here and Now-esque from the album. It's very much a time casual for my ears, and harks me back to my late teens. In fact my first band would these days be called a Hawk tribute band, such were the amount of tracks we used to cover. Shouldn't do that, orgone, masters, brainstorm, silver m, etc we we called Masque..anyway..back to the album. Fab synths and effects..lovely Rhodes on Crashing Cars.. Strong vocal..And guitars that Bob n Dave would covert back in the day. Trylithium Tears was another fave. Yeah, sure is a departure from the CC norm. Well done mate. Hawk nuts should lap it up!
— Rob Gould, Multi-instrumentalist musician, 14 October 2021

---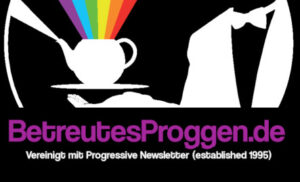 Der in Ungarn lebende britische Computerchemist namens Dave Pearson ist auf diesen Seiten kein Unbekannter, wie man hier sieht. Er hat sich im Laufe der Jahre einen Namen in der Elektronik-Szene gemacht, wobei er durchaus vielfältig im EM-Bereich unterwegs ist. Mal sehr stark Berliner Schule inspiriert, dann wiederum auch mal sehr abstrakt in eigenwilligen Klangskulpturen. Für Überraschungen ist er also gut, und bester Beleg dafür ist das neue Album namens "Masks". Der Zusatz "ft. Radioray" ist dabei durchaus erheblich, denn hinter Radioray steckt mit dem britischen Sänger Ray Sutton ein Musiker, der nicht nur eben ein paar Strophen abliefert, sondern auf jedem Track sehr präsent ist und somit "Masks" zu einem Album macht, das einen Computerchemist zeigt, der wieder mal neue Wege beschreitet. In diesem Fall mit einem gleichberechtigten Partner. Die vorliegenden sechs Songs wurden in folgender Besetzung und Instrumentierung eingespielt:
Dave Pearson – synthesizers / acoustic guitars / electric guitars / bass guitar / drum and sequencer programming / lyrics, melodies & vox auf 'masks'
Ray Sutton – lyrics, melodies & vox / flutes / xaphoon / cajon drums.
Wer Computerchemist bisher nur von typischen EM-Veröffentlichungen her kannte, wird sich bei diesem Album die Augen reiben – bzw. die Ohren. Denn mit der Musik aus seiner bisherigen Diskographie hat "masks" kaum noch etwas zu tun, da der Anteil der elektronischen Musik hier nur marginal ist. Stattdessen wird eine Mischung aus Kraut Rock, Space Rock, der auch mal an Hawkwind erinnert, und Psychedelic geboten, wobei sein Partner als Sänger recht präsent ist und dabei einen durchaus guten Eindruck hinterlässt. Die Tracks sind meist um die 10 Minuten lang, lediglich der das Album abschließende Titelsong geht mit seiner Spielzeit von knapp 27 Minuten als echter Longtrack durch. Und gerade bei diesem hätte man dann zumindest am Ende des Albums einen ausgiebigen Ausflug in die Elektronik Szene erwarten können – doch weit gefehlt. Auch hier bleibt er bei seiner hier gewählten neuen Ausrichtung. Nach einem Auftakt mit Gesang folgt später ein langer Space Rock Trip mit viel Gitarrenarbeit. Überhaupt verdrängt die Gitarre bisweilen die früher meist omnipräsenten Keyboards gelegentlich in den Hintergrund. Eine neue Facette also dieses Künstlers, der uns bestimmt auch in Zukunft noch zu überraschen weiß.
Bewertung: 10/15 Punkten.
— Juergen Meurer, betreutesproggen.de, 14 Nov 2021
---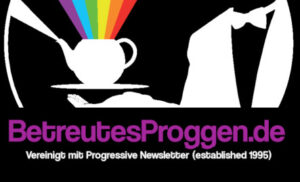 The Hungarian-based British computerchemist named Dave Pearson is no stranger to this site, as you can see here. He's made a name for himself in the electronics scene over the years, while being quite diverse in the EM space. At times very strongly inspired by the Berlin School, then again very abstract in idiosyncratic sound sculptures, so it's good for surprises, and the best proof of this is the new album called "Masks".
The addition "ft. Radioray" is quite significant, because behind Radioray is British singer Ray Sutton, a musician who not only delivers a few verses, but is very present on every track, making "Masks" an album that shows a computer chemist who is once again breaking new ground, in this case with an equal partner. The present six songs were recorded with the following cast and instrumentation:
Dave Pearson – synthesizers / acoustic guitars / electric guitars / bass guitar / drum and sequencer programming / lyrics, melodies & vox on 'masks'
Ray Sutton – lyrics, melodies & vox / flutes / xaphoon / cajon drums.
Anyone who only knew Computerchemist from typical EM releases will rub their eyes – or their ears – at this album. Because "masks" has hardly anything to do with the music from his previous discography, since the proportion of electronic music here is only marginal. Instead, a mixture of Kraut Rock, Space Rock, which sometimes reminds of Hawkwind, and Psychedelic is offered, whereby his partner is quite present as a singer and leaves a good impression.
The tracks are mostly around 10 minutes long, only the title track that closes the album is a real long track with a playing time of almost 27 minutes. And especially with this one one could have expected an extensive excursion into the electronics scene at least at the end of the album – but far from it. Here, too, he sticks to the new orientation he has chosen here. After a start with vocals, a long space rock trip with a lot of guitar work follows later. In general, the guitar sometimes pushes the previously omnipresent keyboards into the background. A new facet of this artist, who will certainly continue to surprise us in the future.
Rating: 10/15 points.
— Juergen Meurer, betreutesproggen.de, 14 Nov 2021
---
Stephan Schelle, musikzirkus-magazin (DE)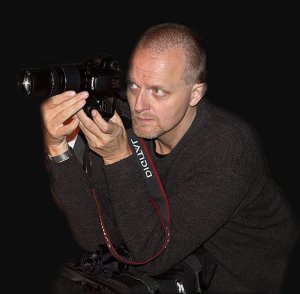 Bereits im Jahr 2021 veröffentlichten Computerchemist, das ist Dave Pearson und Radioray aka Ray Sutton ihr gemeinsames Album "Masks" zum freien Download. Spenden für wohltätige Zwecke waren allerdings erwünscht. Wie schon das Titelbild und der Titel des Albums erkennen läßt, war die Musik auch von der Pandemie beeinflusst. Thematisch zeichnen sie ein recht düsteres Abbild unsere Zeit, die vor allem auch durch die Pandemie und die Folgen wie Lockdown oder falsche bzw. gegensätzliche Maßnahmen und Informationen geprägt war/ist. Das zeigt auch schon das Albumcover.
Wer jetzt allerdings ein musikalisch schwermütiges Album vermutet, der irrt sich, den "Masks" enthält grandiose Tracks. "Masks" ist das erste Album der Kollaboration zwischen Dave Pearson und Ray Sutton, die ein Jahr später mit "Underneath The Soul" fortgesetzt wurde.
Bekanntlich steht die Musik von Computerchemist für elektronische Musik unter anderem im Stile der "Berliner Schule". Doch auf "Masks" schlägt Dave Pearson zusammen mit Ray Sutton einen gänzlichen anderen Weg ein. Das macht auch schon die folgende Instrumentenliste deutlich:
Ray Sutton: lyrics, melodies & vox (1-5)
Dave Pearson & ray sutton: lyrics, melodies & vox (6)
Ray Sutton: flutes (2,3,6), xaphoon & cajon drum (6)
Dave Pearson: synths, acoustic & electric guitars, bass, drum and sequencer programming
"Masks" bietet neben elektronischen Parts vor allem Psychedelic, Rock, Space Rock und eine Prise Prog-Rock. Dabei wandelt das Duo ein ums andere Mal auf den Pfaden von Bands der Marke Hawkwind. Das Ganze ist aber keine Kopie der Musik der britischen Spacerocker, sondern nimmt deren Spirit auf und entwickelt auf dieser Basis einen ganz eigenen Stil.
Das randvolle Album enthält sechs Tracks, von denen allein vier länger als zehn Minuten sind. Das titelgebende Schlussstück bringt es gar auf 26:46 Minuten Spielzeit.
Schon der Opener, das 11:20minütige "One Bird Of Prey", zeigt, wohin die Reise auf dem Album geht. Nach einigen elektronischen Sounds geht es sehr schnell mit einem sehr schönen Basslauf los, in den sich zunächst flirrende Synthies und Gitarren mischen und dann von einem treibenden Schlagzeugrhythmus ordentlich Groove bekommt. Das klingt hier sehr spacig wie eine Mischung aus Hawkwind und den Ozric Tentacles. Sobald dann Rays Gesang einsetzt hat das mehr von Hawkwind. Eine leichte Spur Wave mischen die Beiden dann auch noch in den Sound hinein. "One Bird Of Prey" ist wohl der beste Hawkwind-Song, den die britische Band nicht selbst gemacht hat. Ein faszinierender Song, der sich vor keiner Genregröße verstecken muss.
Es folgt das 10:37minütige "Only The Dead Can See". Hier eröffnet ein fetter Basslauf, der stark in den 70'er Jahren verwurzelt ist. Dahinein kommen eine Mellotronharmonie sowie ein ruhiger Schlagzeugrhythmus. Das zusammen versprüht eine leicht düstere, schwere Stimmung, die aber auch ein gewisses Wohlgefühl vermittelt. Dann kommt in diesem Song ein Sprechgesang von Ray hinzu, der dem Ganzen eine Gothic-Note verpasst, die sich mit dem psychedelischen Spacerock vermischt. Dave ergänzt das dann um einige spacige/proggige Gitarrenmotive. Das ist ebenfalls hervorragend gemacht.
"Urban Angels" knackt mit 10:36 Minuten Spielzeit ebenfalls die Zehn-Minuten-Marke. Hier gehen die beiden etwas rockiger mit einem herrlichen Groove aus Schlagwerk und fettem Bass zur Sache. Dem spendiert man dann wieder herrliche Synthsounds á la Hawkwind und fügt erneut eine Portion Wave und sogar orientalische Klangtupfer und Flöte hinzu. Auch rockig präsentiert sich das siebenminütige "Trylithium Tears", das zunächst mit trockenerem Sound/Schlagzeug daherkommt und dann sehr melodisch weitergeführt wird. Dave lässt dabei seine Gitarre herrlich spacig singen.
Sehr elektronisch beginnt "Crashing Cars", das dann mit sanftem, aber leicht verzerrtem Gesang weitergeht. Das wirkt teilweise wie von dieser Welt entrückt, was auch durch den Gesangsstil von Ray unterstützt wird.
Der Kern des Albums besteht dann aus dem 26:46minütigen Titeltrack, mit dem das Alum ausklingt. Ein Longtrack, der sich wieder im Umfeld von Hawkwind bewegt und über die ganze Länge den Spannungsbogen hochhält, auch wenn einige Gesangspassagen etwas monoton wirken.
Mit dem ersten Album der Kollaboration von Dave Pearson (Computerchemist) und Ray Sutton (Radioray) ist dem Duo ein beeindruckendes Werk im Spacerock gelungen, das sich nicht vor Szenegrößen wie Hawkwind & Co. verstecken muss. Ein klasse Album, das einen vom ersten Ton an gefangen nimmt.
— Stephan Schelle, musikzirkus-magazin.de, Dezember 2022
---
Stephan Schelle, musikzirkus-magazin (EN)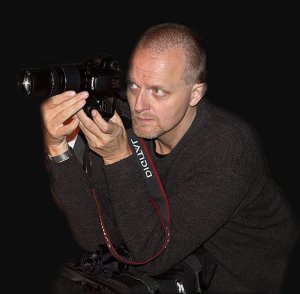 Computerchemist, that is Dave Pearson and Radioray aka Ray Sutton released their first joint album "Masks" for free download in 2021. Charitable donations are welcome, however. As the album cover and title suggest, the music was also influenced by the pandemic. Thematically, they paint a rather gloomy picture of our time, which was/is shaped above all by the pandemic and the consequences such as lockdown or incorrect or contradictory measures and information. The album cover shows that clearly.
However, anyone who now suspects a musically melancholic album is wrong, becuase "Masks" contains grandiose tracks. Masks is the first album from the collaboration between Dave Pearson and Ray Sutton, which continues a year later with Underneath The Soul.
As is well known, Computerchemist's music stands for electronic music in the style of the "Berlin School". But on "Masks", Dave Pearson, together with Ray Sutton, take a completely different path. The following list of instruments makes this clear:
Ray Sutton: lyrics, melodies & vox (1-5)
Dave Pearson & Ray Sutton: lyrics, melodies & vox (6)
Ray Sutton: flutes (2,3,6), xaphoon & cajon drum (6)
Dave Pearson: synths, acoustic & electric guitars, bass, drum and sequencer programming
In addition to electronic parts, "Masks" mainly offers psychedelic, rock, space rock and a pinch of prog rock. Time and time again, the duo walks the path of bands of the Hawkwind brand. However, the whole thing is not simply a copy of the music of the British space rockers, but takes their spirit and develops a unique style on this basis.
The packed album contains six tracks, four of which are longer than ten minutes. The eponymous final piece even has a playing time of 26:46 minutes.
Already the opener, the 11:20 minute "One Bird Of Prey", shows where the journey on the album is going. After some electronic sounds it starts very quickly with a very nice bass line, in which shimmering synths and guitars are mixed at first and then gets a good groove from a driving drum rhythm. This sounds very spacey like a mixture of Hawkwind and the Ozric Tentacles. As soon as Ray's vocals start, it has more of Hawkwind in it. The two then mix a slight trace of Wave into the sound. "One Bird Of Prey" is arguably the best Hawkwind song the British band didn't do themselves. A fascinating song that doesn't have to hide from any genre size.
The 10:37 minute "Only The Dead Can See" follows. A fat bass line opens here, which is strongly rooted in the 70's. A mellotron harmony as well as a calm drum rhythm come into it. All of this exudes a slightly gloomy, heavy mood, which also conveys a certain sense of well-being. Then there is spoken word from Ray in this song, which gives the whole thing a gothic note that mixes with the psychedelic space rock. Dave then adds some spacy/prog guitar motives to that. This is also excellently done.
"Urban Angels" also breaks the ten-minute mark with a playing time of 10:36 minutes. Here the two get down to business a bit rockier with a wonderful groove of drums and fat bass. This is then treated to wonderful synth sounds á la Hawkwind and again a portion of wave and even oriental splashes of sound and flute are added. The seven-minute "Trylithium Tears" also presents itself as rocking, which initially comes along with a drier sound/drums and then continues very melodically. Dave lets his guitar sing wonderfully spacy.
"Crashing Cars" starts out very electronic, which then continues with soft but slightly distorted vocals. It sometimes seems like being taken out of this world, which is also supported by Ray's vocal style.
The core of the album consists of the 26:46 minute title track, with which the album ends. A long track that moves in the Hawkwind environment again and keeps the tension high over the entire length, even if some vocal passages seem a bit monotonous.
With this first album of the collaboration between Dave Pearson (Computerchemist) and Ray Sutton (Radioray), this duo have created an impressive work in space rock that doesn't have to hide from scene greats like Hawkwind & Co. A great album that grabs you from the first note.
— Stephan Schelle, musikzirkus-magazin.de, December 2022 (translated using google translate, any corrections welcome)
---
---